Poultrygeist: Night of the Chicken Dead
Sa, 20.09. | after The Toxic Avenger*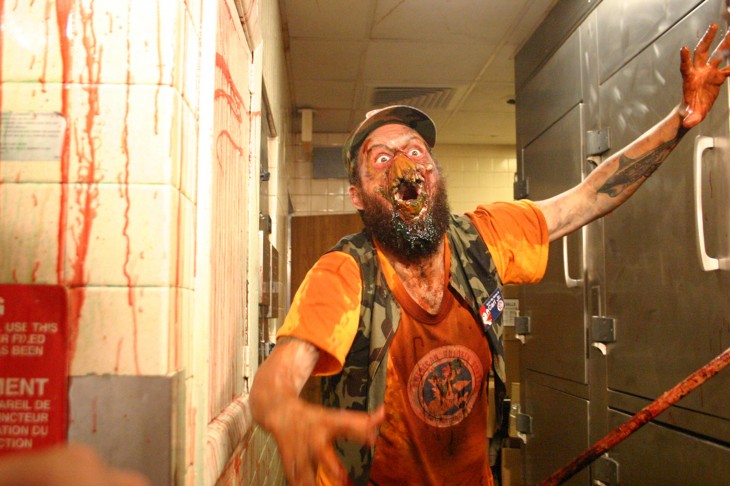 The fast food chain American Chicken Bunker opens its latest branch on top of an old Indian cemetery. It does not take long before the angry ghosts of the past take revenge – by awakening the chickens from the dead. Once again the "TroMastermind" Lloyd Kaufman serves up a shrill and bilious satire of the American way of life, including musical numbers, zombie chicken mutants, blood fountains and KFC-bashing. Or, as Troma put it himself: "The world's first horror-comedy movie to feature zombie chickens, American Indians and a bit of singing and dancing!". The entire /slash film festival team wishes you a delicious meal. Bon appetit!
Part of the TROMASTERPIECES special.
When and where?
Sa, 20.09. | after The Toxic Avenger* – Filmcasino
* in the night to 21.9.